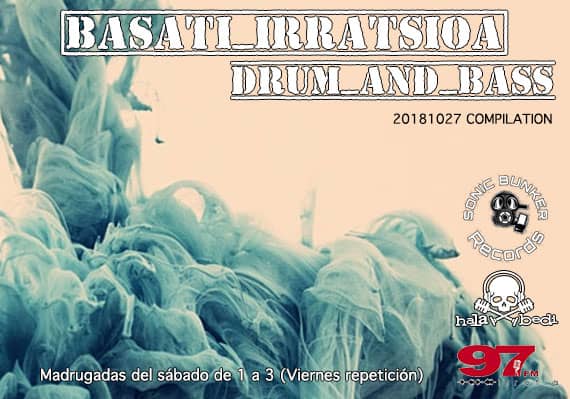 Esta noche vamos a hacer un pequeño homenaje al Liquid drum and bass, también conocido como Liquid funk o simplemente Liquid. es un subgénero del drum and bass. Aunque utiliza similares líneas de bajo y patrones rítmicos comunes a otros subestilos del género, se enfoca hacia un sonido con mayor presencia de sonidos instrumentales (tanto sintetizados como orgánicos), armonías y atmósferas, produciendo un tipo de drum and bass melódico y relajado enfocado tanto para el baile como para su escucha en otro entorno más tranquilo.

Tracklist
Low5 – Beginning of Something New (ft. Shahrzad)
CLS – Here and Now (original mix)
Intelligent Manners & Command Strange – Love & Faith
Underdog – Runaway (original mix)
Ha-Zb – Inside us (original mix)
Payback – The boss (original mix)
Critical Event – Karkasus (original mix)
Avalon Rays – One Love (original mix)
Calibre – Mr Natural (original mix)
FD – Ambra (Calibre Mix)
Hoobze & Zyon Base – A knife in water
Klute – Angel Makers (original mix)
Klute – Soul boy (original mix)
Maduk – One Way (Tarz Bootleg)
Soul Connection – Time (original mix)
Document One – Reaching out
Roygreen & Protone – Did they know?
Changin Faces – Shadows
Changin Faces – Waves
Neve – Let me groove you
Rowpieces – Wish you were here
Rowpieces – Everybody (version 1)
Naima – Breathe me
Modest Indentions – Look around you
Basati Irratsaioa – Todas las madrugadas de los sábados y repetición las madrugadas del viernes de 1 a 3am (GMT+2) , en 97irratia, Halabedi Irratia y Sonic Bunker !