Arañas de Marte: El órgano Hammond (parte II)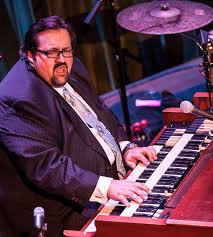 Continuamos nuestra andadura por la historia y los sonidos del órgano Hammond. Seguimos en el proceloso mundo del rock con gentes como Dylan, The zombies o Steve Miller Band y después nos dirigimos al R&B y al funk con Sly and the Family Stone o Tower of power, con escapadas incluso al reggae con Bob Marley y hasta el punk con los Stranglers.  El hip hop hace su aparición en el programa con los Beastie Boys y acabamos repasando otros grandes del Hammond en la actualidad como Joey Defrancesco o Barbara Dennerian. Y es que, como dijimos en el primer programa, el Hammond ha marcado el desarrollo de la música de los 60 y 70, y su impronta no ha desaparecido, ni mucho menos.
La semana que viene dedicaremos el programa al gran Scott Walker, que nos ha dejado recientemente.
Hemos escuchado:
Bob Dylan——————————- Like a rolling stone
Steve Miller Band———————- Fly like an eagle
The Zombies—————————- Time of the season
Sly and the family Stone————— Dance to the music
Billy Preston—————————- Outa space
Tower of power————————- Squib cakes
Georgie Fame and the blue flames— Yeh Yeh
Bob Marley and the wailers———— No woman no cry
The Stranglers————————— Something better change
Crowded house————————– Dont dream its over
Tom Petty and the heartbreakers—– Refugee
Beastie Boys—————————– So wat cha want
Spock`s beard————————— Same old story
Barbara Dennerlein——————– Organ boogie
Joey Defrancesco———————– Thriller