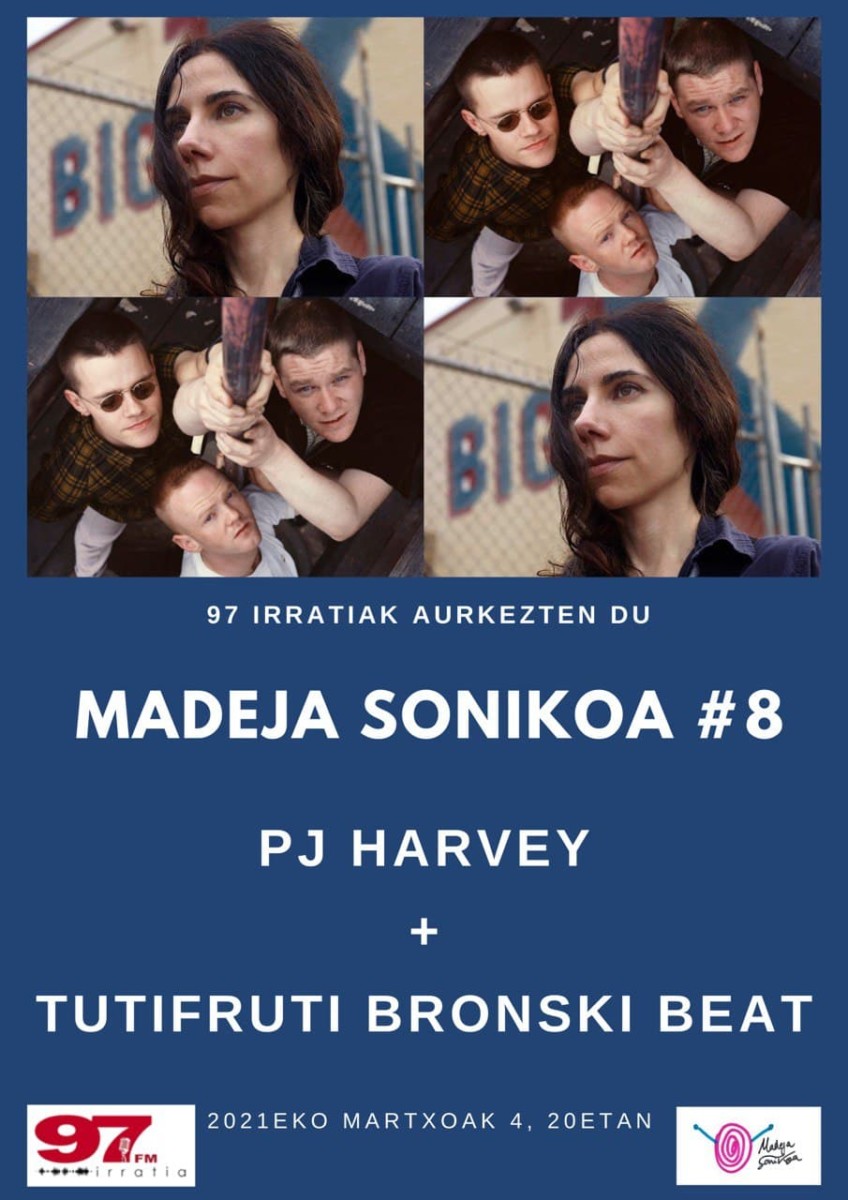 Hechicera, catártica, excéntrica, autoexigente hasta la médula. Aplicar el verbo transformar(se) con determinación.No creo que reinventarme sea una expresión correcta, porque eso supondría que me he convertido en otra persona o que he empezado de nuevo, y pienso que mis discos provienen todos del mismo sitio. Sexy e insinuante a veces, amenazante otras. Atrevida siempre. Bring peace to my black and empty heart. Qué más podríamos añadir de esta mujer historia viva del rock, Pj Harvey.
Y tiramos del hilo y seguiremos con su alma gemela musical John Parish, continuáremos con Maika Makovski, Aldous Harding y cerraremos la madeja con Sparklehorse.
Eta Erresuma Batuan geratuko gara, ezinbesteko geldialdia LGTBIQ+ komunitatearen memoria musikala eraikitzeko derrigorrezkoa…Bronski Beat eta bere falsete borrokalariak!
Playlist
Pj Harvey_The Devil
John Parish & Pj Harvey_Black Hearted Love
Maika Makovski_Canada
Aldous Harding_Imagining my man
Sparklehorse & Pj Harvey_Piano Fire
Bronski Beat_Smalltown Boy
Jimmy Sommerville_Freak