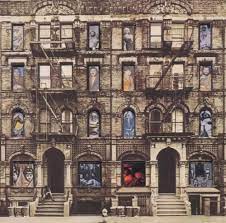 Esta semana os hablamos de los discos dobles; aquellos vinilos que necesitan de más espacio por diversos motivos: extensión, directo, mejora de la calidad de sonido… Haremos un breve repaso por la historia de los discos dobles desde sus inicios hasta que tomaron carta de naturaleza y su posterior declive con la llegada del CD. Hoy son de nuevo pujantes gracias al (bendito) retorno del vinilo.
Además, sección "nos han dejado", peticiones variopintas y despedida con el gran Scott Joplin. Haríais bien en no perdéroslo.
Hemos escuchado:
I- Álbumes dobles:
Benny Goodman——————————- Sing, sing, sing with a swing (1938/1950)
 Ella Fitzgerald——————————— Night and day (1956)
Mothers of invention————————– Wowie Zowie (1966)
The Beatles————————————- Sexy Sadie (1968)
Led Zeppelin———————————— Houses of the Holy (1975)
Stevie Wonder———————————- Passtime paradise (1976)
II- Nos han dejado….
Pau Riba—————————————– Taxista (1967)
Elza Soares————————————– Mulher do fim do mundo (2016)
III- Peticiones
Blackstreet————————————— No diggity (1996)
Azero———————————————  Viva la revolución (2000)
IV- Despedida-músicas negras
Scott Joplin————————————– Maple Leaf Rag (1899/1903)