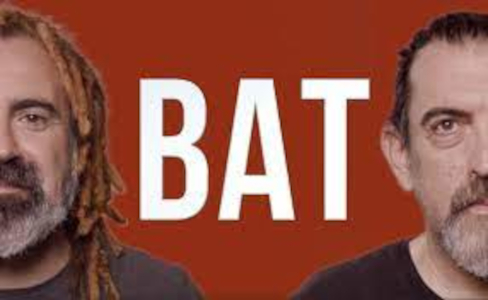 Recibimos a Xabier Herrera que nos presenta el crowdfunding "Bat" proiektua, por el cual Tirabira va a grabar dos prometedores discos de reggae en euskera. Este disco doble trabaja sobre el concepto de la dualidad entre lo individual y lo colectivo a través del sonido y el espíritu comunal del reggae. Xabi nos cuenta cómo va la cosa y los entresijos de Tirabira e, igualmente, escuchamos el tema "Askatasuna garaia" como adelanto. Podéis encontrar información y podéis aportar en la plataforma Goteo (goteo.org).
Aprovechamos, además, para hacer un repaso a grandes canciones y bandas de reggae como Toots and the Maytals o Steel Pulse, entre otras, así como para recordar el trabajo de la banda de Afrobeat Makulu Ken.
Esperamos que os guste; la semana que viene posiblemente regresaremos a la jungla.
Hemos escuchado:
Tirabira——————————— Askatasuna garaia con presentación de Bat proiektua (2022)
Bad brains—————————— Rally round jah throne (1983)
Toots and The Maytals—————- Funky Kingston (1973)
Makulu Ken—————————- Euskalafrobeat (2016)
Tiken Jah Fakoly———————- Je dis non! (2010)
Steel pulse—————————— Drug squad (1980)
Tirabira——————————— Askatasuna garaia (2022)