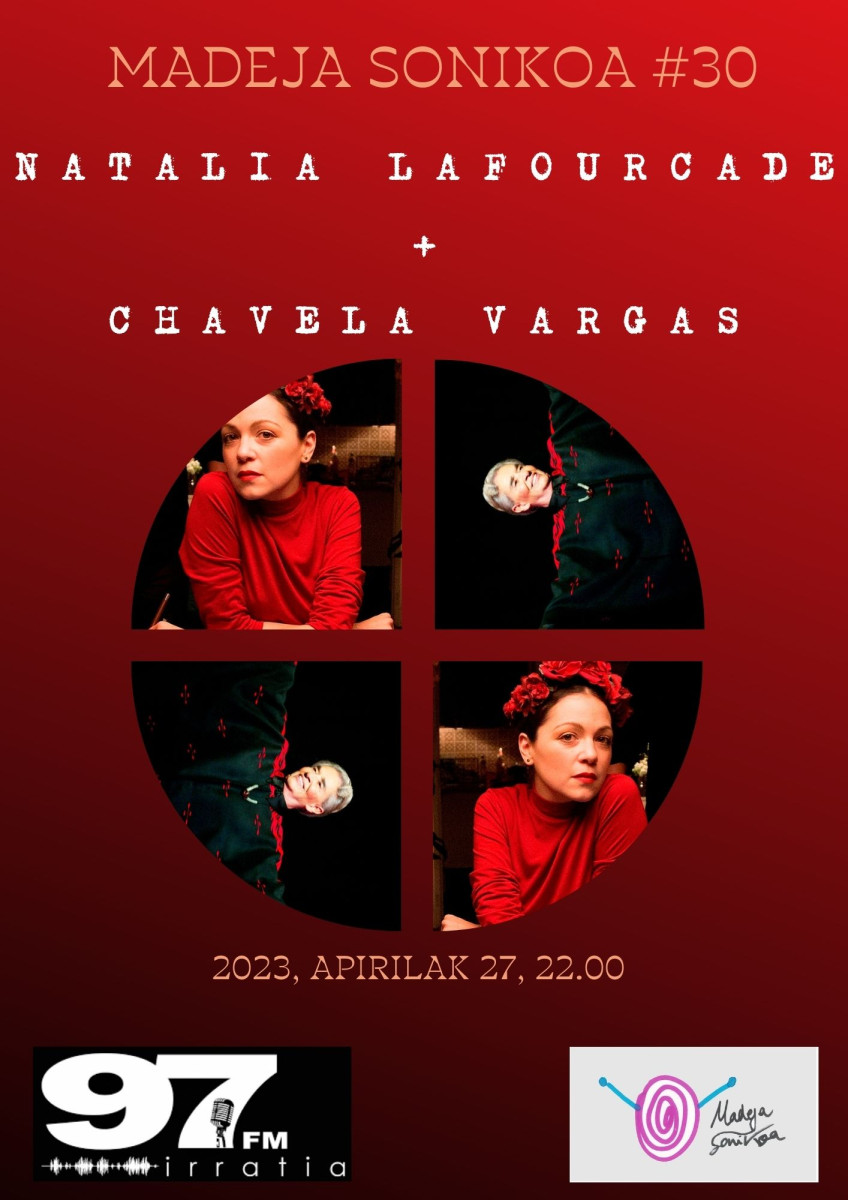 En mis proyectos voy muy directa hacia la fuerza femenina. Aunque uno va andando solito, lo que hace puede impactar en el mundo y en el espacio de otras personas. Creo que aprendí a cantar antes que a hablar. En este mundo no entiendo la guerra, la guerra de adentro de mí o de ti.
La primavera se ha hecho esperar en Madeja Sonikoa pero tocaba una madeja muy especial para nosotras. Qué mejor momento que la primavera para hablar de nuestro querido y amado ¡México Mágico! Y en esa dicotomía de soltar y florecer, de la vida y la muerte, traemos a la gran Natalia Lafourcade. A sorbitos y con respeto, seguiremos hilando madeja con otra gran artista que rescata la música mexicana y las raíces de los pueblos indígenas, Lila Downs. Nos adentraremos en los sonidos fronterizos desde Ciudad Juárez con The Chamanas para quedarnos en esa mezcla de identidades con una banda del grrrl power chicanX, Y La Bamba. Cerraremos la madeja de hoy con otra grande de la música mexicana, Eugenia León.
Eta ez genuenez Mexiko utzi nahi, Mexikon geratuko gara herrialde horrek ekarri duen artistaza handienetako batekin, Chavela Vargas!Bere bizitza eta ibilbide artistikoaren inguruan arituko gara gaurko madejarekin itxiera potente bat emateko: Chavelaren abestiak aurkeztutako artistengandik abestuak!Puritito México no más!Entzun eta gozatu!
1. Natalia Lafourcade – Muerte
2. Lila Downs – La Cumbia del Mole
3. The Chamanas – Purple Yellow Red and Blue
4. Y La Bamba – Boca Llena
5. Eugenia León – Cucurrucucu Paloma
6. Chavela Vargas – Tú me acostumbraste
7. Eugenia Leon, La Santa Cecilia – En el último trago.
8. Natalia Lafourcade y Silvana Estrada – La Llorona
9. Lila Downs – Paloma Negra