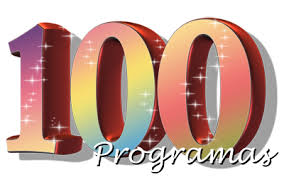 Quién nos lo iba a decir a nosotros…. 100 programas ya en la 97 Irratia, intentando acercaros músicas viejas y nuevas, con nuestras particulares querencias. Gracias a todxs lxs que nos escucháis.
El programa 100, paradójicamente, no hemos querido que sea algo tan especial, si no que le hemos dado cierta normalidad, con secciones y músicas que esperemos que os gusten. Empezamos con un hilando fino que nos lleva desde el "country" (con todas las comillas del mundo) de Sturgill Simpson hasta el jazz Manouche de Django Reinhardt, una recomendación con Oiseaux-tempête, rock prog que sí con Solstafir, el Voodoo people de The Prodigy, mételes caña con Riot Propaganda y nuestra despedida con las músicas negras a través de The Emotions.
Qué cumplamos otros 100.
Hemos escuchado:
Call to arms————————- Sturgill Simpson
In bloom—————————- Nirvana
Paranoid—————————- Black Sabbath
Swing de Paris——————— Django Reinhardt
Utopiya/On living—————– Oiseaux-tempête
Voodoo people——————— The Prodigy
Silfur Refur————————- Solstafir
Agenda oculta———————- Riot propaganda
So I can love you——————- The Emotions