Arañas de Marte: Plagios musicales (III)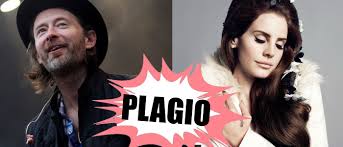 Finiquitamos nuestra serie de programas dedicados a los plagios más sonados de la música rock (y alguno de la música pop). En este último programa vamos a conocer la triste historia de como The Verve perdieron el control sobre su obra más conocida (Bitter Sweet Symphony) por un "plagio" a una versión sinfónica de "The last time" de los Rolling Stones o como los Hombres G aumentaron su fama copiando el At the zoo de Simon and Garfunkel para la (infernal) Marta tiene un marcapasos. En este último caso, casi fue una pena que no hubiera alguna denuncia….
También desfilarán por aquí De La Soul, The Turtles, Nacha Pop, Flaming Lips…..
Pasad una buena semana.
Hemos escuchado:
The Verve——————————— Bitter Sweet Symphony
Rolling Stones—————————- The last time
Andrew Holland Orchestra————- The last time
Hombres G——————————– Marta tiene un marcapasos
Simon and Garfunkel——————– At the zoo
The Turtles——————————– You shout me
De La Soul——————————— Transmiting life from Mars
Nacha Pop——————————— La chica de ayer
Piero—————————————- La caza del bisonte
Flaming Lips——————————- Fight test
Cat Stevens——————————— Father and son
Marvin Gaye——————————-  Got to give it up
Robin Thicke y Pharrell Williams——- Blurred lines
Manolo Tena——————————- Qué te pasa?
Bruce Springsteen————————- All that heaven will allow
Bruce Springsteen————————- With every wish
Angelo Branduardi———————— Il trionfo di Bacco e Arianna