Arañas de Marte: Repasamos las músicas de 2018 (parte III)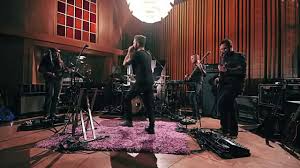 Finalizamos el repaso al 2018 musical con este tercer programa en el que podréis oír canciones a cascoporro porque nos hemos dedicado a hablar poco (cosa rara). Desde el rock progresivo de Between the buried and me, pasando por el jazz de Sons of Kemet, el rock de los Parques courts o las apuestas inclasificables de Vera Sola o Anna Calvi, entre otrxs.
Esperamos que lo disfrutéis. La semana que viene nos vamos a adentrar en el mundo de la salsa, atentxs.
Hemos escuchado:
Between the buried and me——————– Voice of trespass
Tracey Thorn————————————- Queen
Sons of Kemet———————————— My queen is Albertina Sisulu
Joan Miquel Oliver——————————- Per a totes ses mamàs
Parquet courts———————————— Violence
Putochinomaricón——————————– Tú no eres activista
King Tuff——————————————- Psycostar
Vera Sola——————————————- Virgil`s flowers
Anna Calvi—————————————— As a man
Tirzah———————————————– Gladly
J. Mascis——————————————– See you at the movies
Jack White—————————————— Hypermisophoniac
Dominique A—————————————- La fragilité