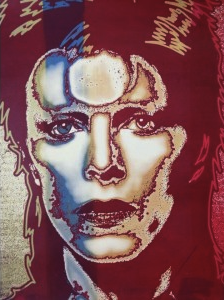 EL BAUTIZO DE ARAÑAS DE MARTE
Emisión número 0 de Arañas de Marte, un programa de músicas terrícolas para alienígenas con inquietudes.
En este programa explicamos cómo hemos llegado a poner el título del programa y todos los títulos alternativos que se nos ocurrieron. Hemos escuchado a David Bowie, Ciudad Jardín, Harold Alexander, Antònia Font, Ray Barretto, The Breeders, Astrud, Kraftwerk, The Beatles, Tinariwen y la banda sonora de Alien.