Arañas de Marte: Mark E. Smith y The Fall (parte II)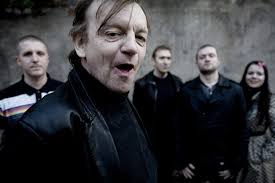 Seguimos (y terminamos) con la historia de esa banda mítica del post punk que fue The Fall y la vida y obra de su polémico líder Mark E. Smith. En el programa anterior nos habíamos quedado cerrando los años 80 (la época de Brix Smith) y en esta ocasión nos centramos en los 90, llegando hasta nuestros días. Vamos a poder repasar también colaboraciones de Mark con gentes como Gorillaz, su composición de la canción de la selección inglesa para el mundial de 2010 o sus discos de spoken word.
Con todas sus malas leches y rarezas, que la tierra le sea leve a Mark.
Hemos escuchado:
The Fall—————————————— Victoria
The Fall—————————————— Overture
The Fall—————————————— Hit the North
The Fall—————————————— Telephone thing
Inspiral Carpets——————————— I want you
The Fall—————————————— Lost in music
The Fall—————————————— Blindness
Von Südenfed———————————– Rhino head
Gorillaz—————————————— Glitter freeze
Mark E. Smith con Shuttleworth————- England`s heartbeat
The Fall—————————————— Bury parts 1 + 3