Arañas de Marte: La censura franquista en la música (parte II)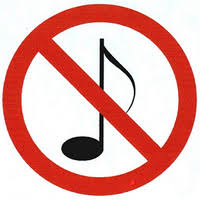 Un segundo programa dedicado a la censura franquista en la música de los 60 y de los 70…. en esta ocasión nos vamos a ir un poco más allá de las portadas de los discos, para adentrarnos también en algunas letras y otras hierbas censuradas por el exiguo equipo al servicio del ministerio al servicio de Manuel Fraga Iribarne, pasando por las canciones y discos que hubo que grabar fuera.
Vamos a aprovechar para escuchar muchas cosas: UFO, Lluís Llach, The Who, Neil Young, Dylan, Simon and Garfunkel…..
Disfrutadlo.
Henos escuchado:
UFO————————————— Let it roll
Los No———————————— Moscovit
Lluís Llach——————————– L`estaca
Imanol———————————— Borrokarenean
Mikel Laboa—————————— Txinaurria
The Who———————————- 5,15
Grand Funk railroad———————We are an American band
Neil Young——————————– Cortez the killer
Don McLean—————————— American pie
Beach boys——————————– Good vibrations
John Mayall——————————- Mr Censor man
Miguel Ríos——————————- Germans
Bob Dylan——————————— Rainy day women
J. Geils Band—————————— Didyboppin
Simon and Garfunkel——————– Cecilia