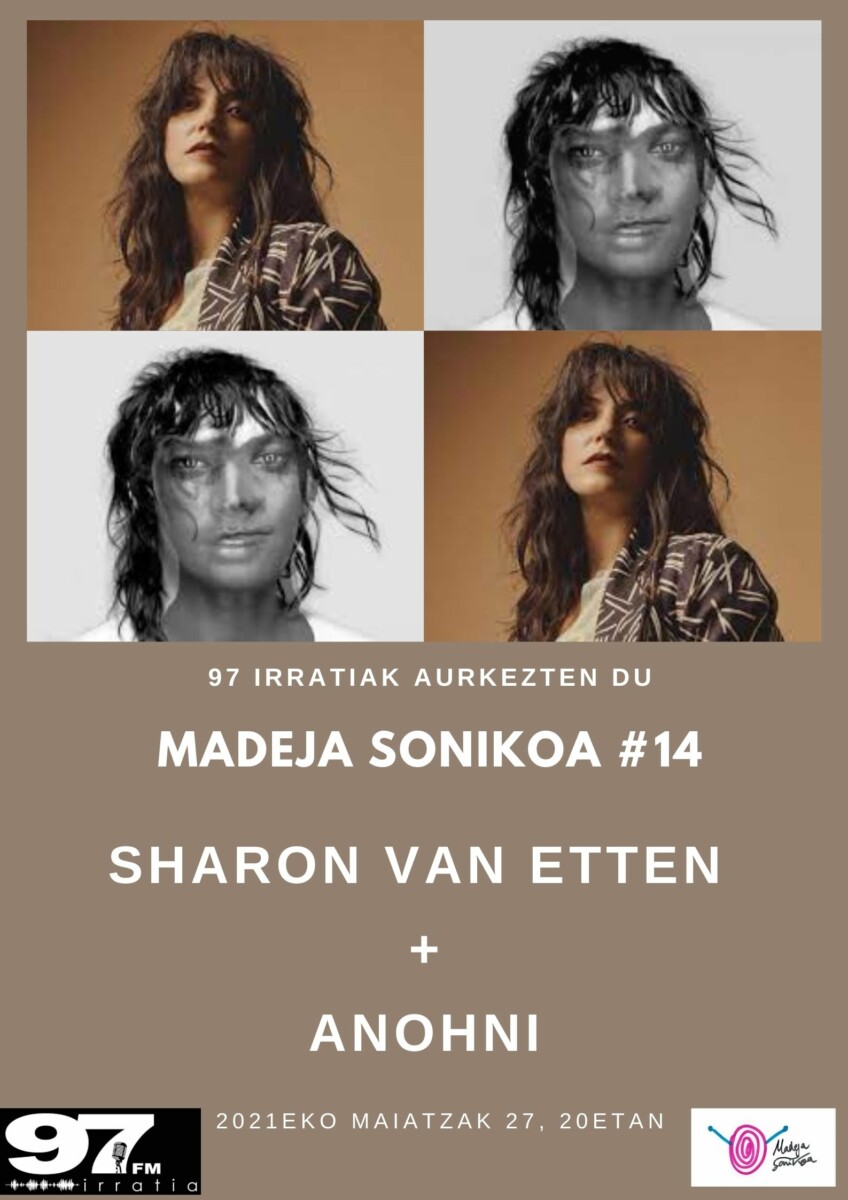 La resistencia a sentir algo que dejaste atrás. Siempre he sido fan del "construir lento" con mi carrera, con mis canciones, con mi vida. Sígueme hasta que no sepas dónde estás, escucha hasta que sepas qué decir. Siempre he querido probar cosas distintas, y confiar en otra gente, y mostrar a los fans otra cara de mí misma, ese tipo de música que ellos nunca pensarían que escucho.
Pues sí, os traemos otra rockera meláncolica con punch para no perder la esencia…¡Sharon Van Etten!Tiraremos del hilo para conocer a otras figuras del indie-rock de los states como Angel Olsen y Waxahatchee. Continuaremos cruzando mares para llegar a colaboraciones con la australiana Courtney Barnett y cerraremos la madeja de hoy con la faceta de actriz de nuestra artista estambre y Julia Holter.
Gaurko Tuti Frutian Antony Hegarty, Anohni eta bere proiektuak aurkeztuko dizkizuegu. Desde su formación en la banda como Antony and The Johnsons pasando por su proyecto personal como Anohni sin dejar de mencionar sus alianzas identitarias y musicales con colaboraciones con Hercules and Love Affair. ¿Os lo queríais perder? Entzun eta dantzatu!
Playlist:
Sharon Van Etten – Seventeen
Angel Olsen –

Shut up and Kiss me

Waxahatchee – Fire

Courtney Barnett feat Vagabon – Don't do it

Julia Holter & The Orchestra of Syrian Musicians – Feel you

Antony and The Johnsons – For Today i am a boy

Hercules And Love Affair Anohni – Blind