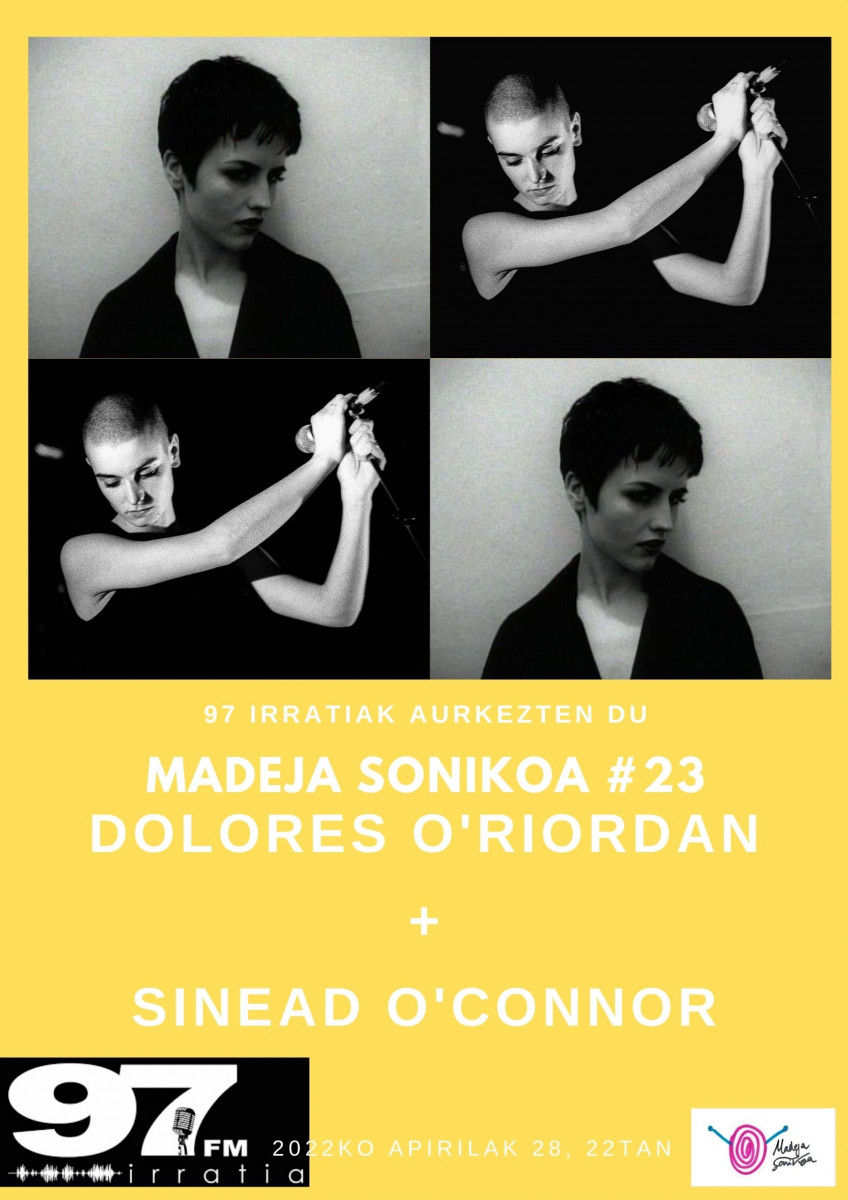 Lo importante es que puedas darte cuenta de que, por mal que veas las cosas, todo puede mejorar.Me gustaría guiar a la gente o proteger a las personas que pasan por experiencias similares en la vida, susurrar en su oído y darles ideas de cómo lidiar con las cosas.Todo el mundo tiene su equipaje, porque es lo que te convierte en quien eres y te hace más fuerte.La fama es extraña. Sólo estás tratando de ser normal y entonces te encuentras en la oscuridad.
¡Y volvemos a darle a los 90!Sí, hoy os traemos a Dolores O'Riordan y todo lo que supuso para ella comenzar su carrera rompiendo en el mercado musical tan masivamente. Tiraremos del hilo para pararnos en otros proyectos de los demás componentes de The Cranberries y sus colaboraciones, Richard Walters. Seguiremos hilando, como nos caracteriza esta temporada, con referencias cinematográficas trayendo un tema de The Frames. No nos moveremos de Irlanda para saber lo que se cuece en la nueva escena Irlandesa con Pillow Queens y cerraremos con otra banda de los 90 de la escena escocesa, The Delgados.
En Tuti Fruti continuaremos en Irlanda con otra artista con vivencias que marcaron su forma de estar y hacer en la música, os contaremos sobre Sinead O'Connor. Tomando a ella como referencia hablaremos de lo que supone etiquetar a las personas en términos de salud mental y lo hilaremos con material del documental Zauriak. Para darle fin a esta madejaquer lo hacemos con otro artista de la escena LGTBIQ+ irlandesa, DYVR. Explosión primaveral en madeja sonikoa!
1. The Cranberries – Daffodil lament
2. Richard Walters – July Bones
3. The Frames – Finally
4. Pillow Queens – Holy Show
5. The Delgados – Pull the wires from the wall
6. Sinead O'Connor – All Apologies
7. DYVR – Smoke